We exhibited KaradaKarada service at the Japan Medical Association Seminars in Tokyo.
"The IP utilization seminar for medical device development promotion by medical and industrial cooperation" was held, and we exhibited the medical health service "KaradaKarada".
In this exhibition, we have launched a new service, "KaradaKarada AI".
This service can know forecasting  disease (cancer, heart disease, stroke, etc.) within 4 years from the result of medical checkup.
Many companies and medical professionals interested in this service.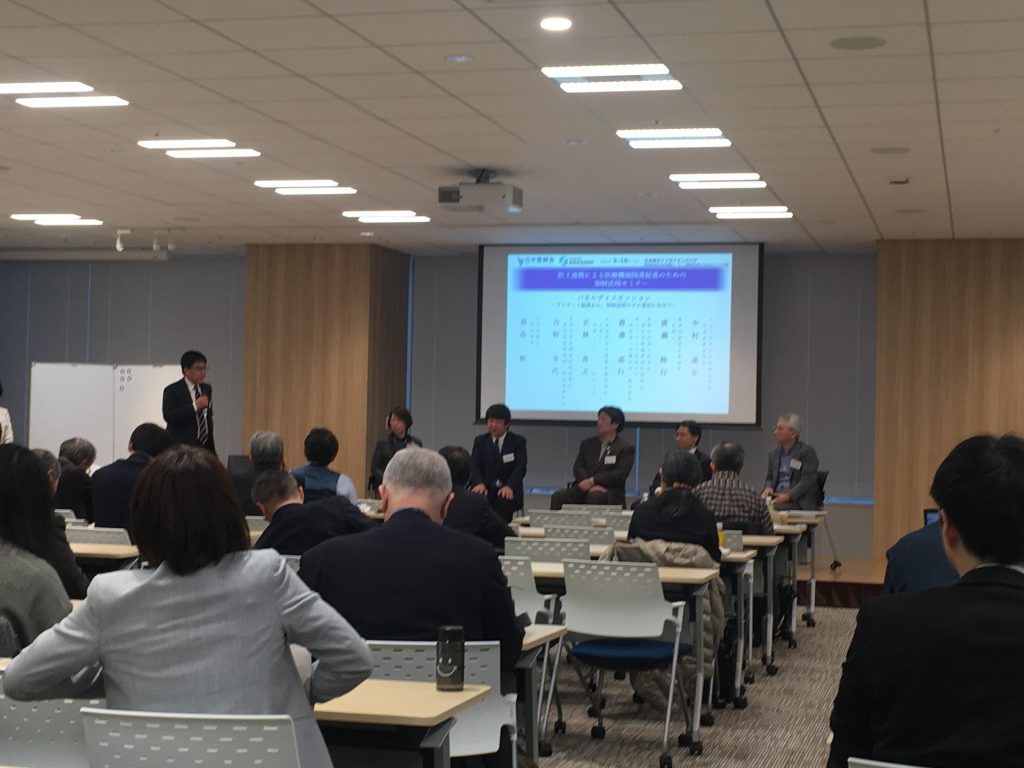 Thank you very much for visiting our booth.
■ IP practical use seminar for medical device development promotion by medical engineering cooperation
Date:  Saturday, March 16, 2019
Venue:  Tokyo Nihonbashi Life Science Hub 8F
Address: 1-5-5, Nihonbashi Muromachi Chuo-ku, Tokyo Chiba-Mitsuin Building 8F
Organized by: Japan Medical Association Kanto Bureau of Economy, Trade and Industry, METI
Japan Medical Association Doctor-led medical device development support window Website
http://jmamdc.med.or.jp