Added new function the AI Disease Forcasting (v1.7)
We will update the health management service "KARADA KARADA" app of SPEC Inc., ICT Medical Division,  as it has been upgraded since March 7, 2019, with the addition of a service that forecasts the probability of breast cancer using AI functions. .
Currently, you can try breast cancer outbreak forecasting for free as a campaign period.
In addition to breast cancer, we plan to provide a service that can forecast 10 diseases.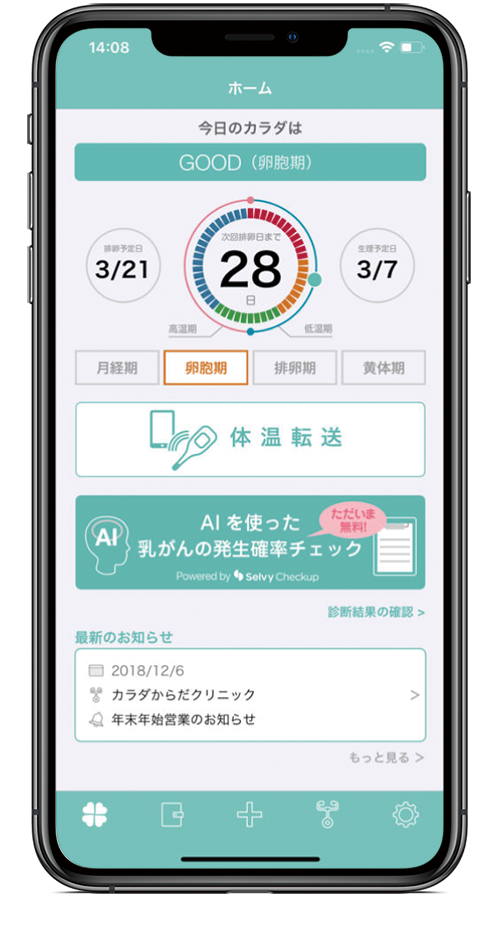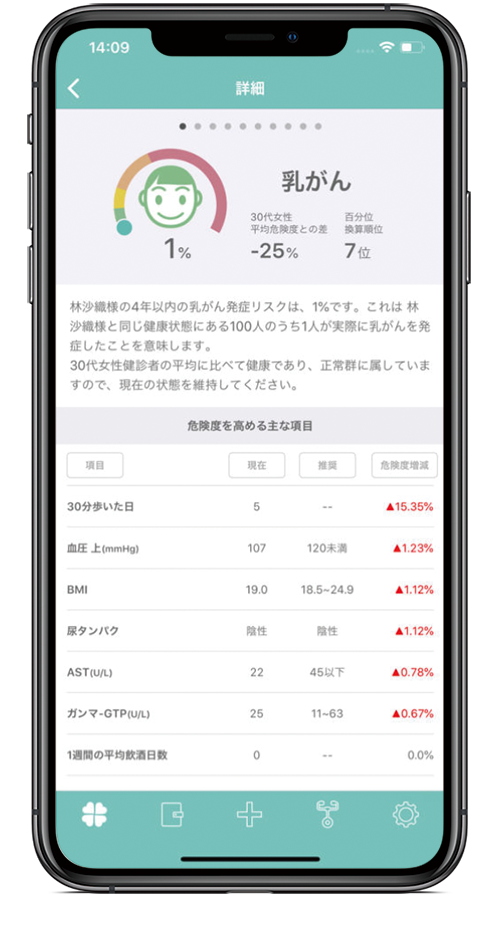 The new AI disease forecast function is based on SELVAS AI's "Selvy Check Up" from health service giant.
SELVAS AI and SPEC have entered into a comprehensive partnership, including this service offering.
Although test results such as blood tests are required for AI disease prediction, those who do not have those results can apply for blood test kit "smart phone de dock" available at KDDI's home from the app at a discount. You
We will continue to work with many leading medical and health companies to provide many services to you.